Bestseller
More than 75,000 in print!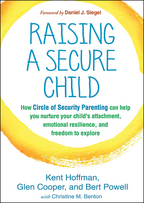 Create flyer
Raising a Secure Child
How Circle of Security Parenting Can Help You Nurture Your Child's Attachment, Emotional Resilience, and Freedom to Explore
Hardcover
Paperback
e-book
print + e-book
Hardcover
February 3, 2017
ISBN 9781462528134
Price: $55.00
280 Pages
Size: 6" x 9"
order
Paperback
February 6, 2017
ISBN 9781462527632
Price: $14.95
280 Pages
Size: 6" x 9"
order
Check out a special package offer including this title!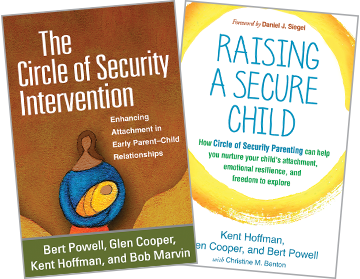 ---
A parent reflects on
Raising a Secure Child
(video)
.
---
Sign up for
emails
on upcoming titles on Families & Couples (with special discounts)!
---
The
practical tools
can be downloaded and printed in PDF format.
---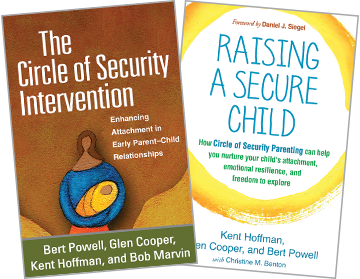 Special package offer: The Circle of Security Intervention explains the conceptual underpinnings of COS and demonstrates the assessment and intervention strategies in rich clinical detail. Raising a Secure Child, an ideal client recommendation, shows parents how to use COS concepts to promote healthy emotional development.
Order both items for $39.95, instead of $53.95 if bought separately!

order package