Treatment Plans and Interventions for Evidence-Based Psychotherapy
Edited by Robert L. Leahy
Each volume in this practical series synthesizes current information on a particular disorder or clinical population; shows practitioners how to develop specific, tailored treatment plans; and describes interventions proven to promote behavior change, reduce distress, and alleviate symptoms. Step-by-step guidelines for planning and implementing treatment are illustrated with rich case examples. User-friendly features include reproducible self-report forms, handouts, and symptom checklists, all in a convenient large-size format. Specific strategies for handling treatment roadblocks are also detailed. Emphasizing a collaborative approach to treatment, books in this series enable practitioners to offer their clients the very best in evidence-based practice.
New Titles:
All Titles: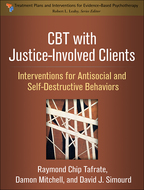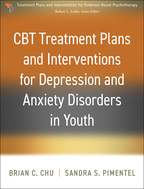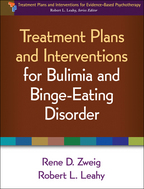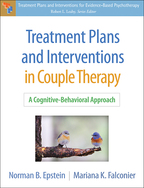 Treatment Plans and Interventions in Couple Therapy: A Cognitive-Behavioral Approach

Norman B. Epstein and Mariana K. Falconier