Bestseller
More than 60,000 in print!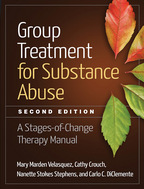 Create flyer
Group Treatment for Substance Abuse
Second Edition
A Stages-of-Change Therapy Manual
A Paperback Original
e-book
print + e-book
A Paperback Original
October 22, 2015
ISBN 9781462523405
Price: $45.00
308 Pages
Size: 8" x 10½"
order
Check out a special package offer including this title!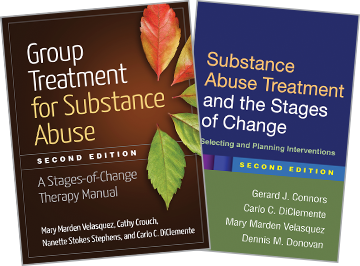 ---
Sign up for
emails
on upcoming titles on Addictions (with special discounts)!
---
The
reproducible materials
can be downloaded and printed in PDF format.
---
New to this edition:
Reflects significant developments in research and clinical practice.
Eight new sessions focusing on the brain and substance use, gratitude, self-control, mindfulness, acceptance, and more.
Updated discussions of motivational interviewing and the use of cognitive-behavioral techniques with groups.
41 of the 58 handouts are new or revised; all are now downloadable.