Nathan H. Clemens

Nathan H. Clemens, PhD, is Professor in the Department of Special Education and Dean's Distinguished Faculty Fellow at The University of Texas at Austin. He is a member of the Board of Directors of the Meadows Center for Preventing Educational Risk. Dr. Clemens's research is focused on intervention and assessment for students with learning difficulties, with an emphasis on word reading difficulties among students in early elementary grades and reading comprehension difficulties for students in secondary grades. He has published over 60 peer-reviewed journal articles and chapters in edited books and is leading several federally funded research projects investigating interventions for academic skills. Dr. Clemens is a recipient of the Outstanding Dissertation Award and the Lightner Witmer Award for Early Career Scholarship from the Division of School Psychology of the American Psychological Association.


---
All titles by Nathan H. Clemens: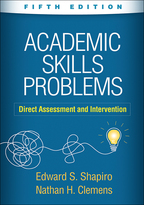 Academic Skills Problems: Fifth Edition: Direct Assessment and Intervention

Edward S. Shapiro and Nathan H. Clemens
Foreword by Jay Shapiro, Dan Shapiro, and Sally Shapiro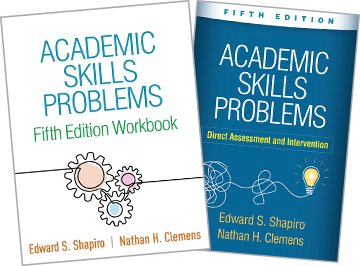 Order both items for $78.95, instead of $109.00 if bought separately!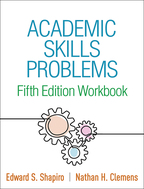 Academic Skills Problems Fifth Edition Workbook: Fifth Edition

Edward S. Shapiro and Nathan H. Clemens